Time is running out for Brandon Wood. His spring has been less than impressive and his roster spot is disappearing before his eyes, yet somewhere deep down he still has some of that potential that made him such a star prospect years ago. What are the Angels to do? Does he deserve more patience or is it time to finally just give up on Brandon Wood?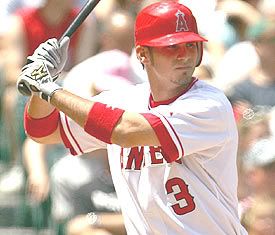 Time to vote!
Keep him, temporarily, at least until Kendrys Morales gets healthy. They've got an open roster spot, they might as well give Wood one last shot at proving himself in the regular season.
Keep him and get rid of Alberto Callaspo. This way Wood's roster spot is safe all season long and he doesn't just get buried on the bench.
Trade him, he isn't in the Angels' long-term plans anymore, so they might as well cash out on him while he still has a modicum of value.
Just waive him. Save all your talk about Wood's remaining potential, the guy is a lost cause, it is best that they cut their losses on him now.
To place your vote, simply find the Poll of the Week in the gray sidebar to the right.