I may not be good for much, but I am a man of my word. As such, here is this week's poll asking: who is your favorite Angel player? I know that seems like a kind of lame question to ask, but thinking about it, it is rather interesting to ask in this very moment.
Vladimir Guerrero is long gone. Nobody knows when (if?) we'll ever see Kendrys Morales again. Torii Hunter's best days seem to be behind him. There doesn't really seem to be anyone on the current roster that has the credentials to be the beloved face of the franchise, at least in my estimation. Surely someone has to have captured the hearts of the fans though, right? I just don't know who it, so hit the poll and hit it hard to let me know where your allegiance truly lies.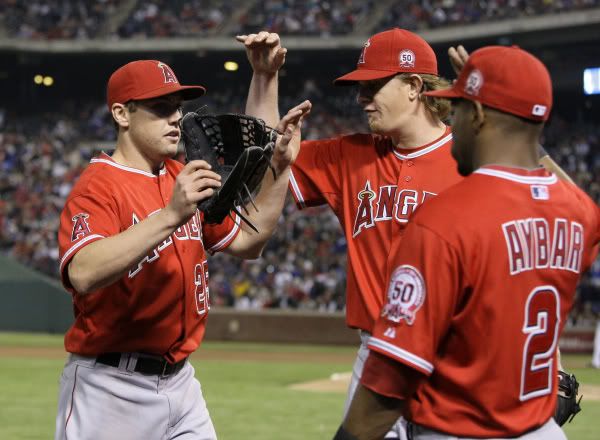 Time to vote!
Jered Weaver
Torii Hunter
Dan Haren
Howie Kendrick
Jordan Walden
Erick Aybar
Ervin Santana
Peter Bourjos
Joel Pineiro
Maicer Izturis
Mike Trout (it is never too soon, right?)
Someone else (leave a comment)
To place your vote, simply find the Poll of the Week in the gray sidebar to the right.