The clock is ticking, Tony Reagins.
There is now less than a week until the trade deadline strikes and everyone wants to know, "will the Angels pull of a deal before the deadline?"
Do they or don't they have the money to make a trade? Will they go after a big bat or bullpen help or both? Are they even legitimate enough contenders to be pursuing roster upgrades? Will Tony Reagins be able to put his recent deadline blunders behind him and be able to put together a deal that will help the Angels instead of crippling them financially further?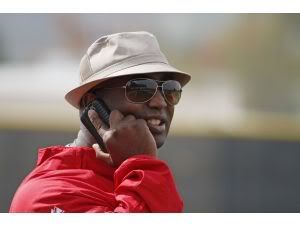 Time to vote!
Yes
No
Either way we will demand Tony Reagins be fired
To place your vote, simply find the Poll of the Week in the gray sidebar to the right.