It's the most wonderful tiiiiiiiime of the year! Ladies and gentlemen, with the calendar turning to the month of June, we can declare trading season officially open. But before the real rumors start churning out of the speculation mill, I must perform my annual public service of crafting the definitive (according to me) 2011 Angels wishlist.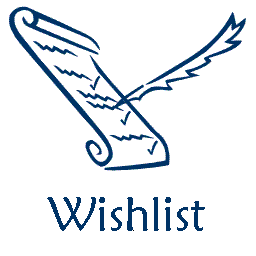 I wish the Angels hadn't already blown their wad on Vernon Wells.

WISH #1: A Legit Lefty Power Threat
The Angels have a lot problems on offense, but somehow don't have that many holes to plug in. They'll be hoping for some internal improvement from the likes of Vernon Wells, but the real need that the Halos might have to address outside the organization is a full-time left-handed power threat (as opposed to the part-time inconsistent power threat that Russ Branyan provides. The only issue is that they need someone who is good enough to justify displacing someone in the lineup, so the Angels can't just look at small upgrade types like Jim Thome.
Jason Kubel = Same team as Thome, he's having a bounceback season after a down 2010. He can hit for good power, good average and good patience without striking out too much. Plus, he is in a walk year, so the Angels won't have to break the bank since he is a rental, although he might get expensive if he ends up qualifying as a Type A free agent.
Carlos Beltran = Consider this a do-over. Beltran is the guy the Angels probably should've gambled on instead of Wells and Beltran is putting up the kind of numbers that the Angels had wanted from Vernon. He is owed a fair amount of money this year, but the Wilpons might be so grateful for the financial relief that could let him go for a nominal prospect fee.
Andre Ethier = Speaking of taking advantage of beleaguered franchises, Ethier is the one big fish that the Halos might seriously consider going after hard. His salary this year isn't too bad, but he's due for hefty raise in arbitration next year and the financially strapped Dodgers might not be able to afford it. He'll require a bevvy of quality prospects, but Ethier could be a legit difference maker in the middle of the order.
WISH #2: A REAL Third Baseman
Nothing against Alberto Callaspo, but he's probably performing over his head right now and would be better off in the long run serving as a utility man. I know Michael Cuddyer has been linked to the Angels already, but if the Halos want to upgrade at the hot corner, they need someone who can provide a clear improvement with the bat without being to much of a downgrade with the glove (Cuddyer fails on both counts there).
Casey Blake = Not a great glove nor a great bat, but he has solid power and is a steady veteran presence on the last guaranteed year of his deal. He may not be great, but he will be cheap.
Aramis Ramirez = It seems like Ramirez has been linked to the Angels forever and now might finally be the time for him to come out West. However, he isn't having a great year as his power seems to have mysteriously dried up this season. That being said, the Cubs aren't going anywhere and might be happy to rent him out for the rest of the year and the Halos might want to roll the dice on him to see if a change of scenery can't reinvigorate him.
David Wright = This was my dream acquisition last month, but a stress fracture in his back has a way of ruining a guys desirability. Still, if Wright can get a clean bill of health, it sounds like the Mets are warming up to moving him out. He'll still cost a pretty penny, but his health issues might have made him a little more affordable, but since he could be a potential franchise player at a position where the Angels are a bit thin in the minors, he is an ideal guy to target.
WISH #3: High-End Bullpen Help

The lack of offense gets most of the attention, but the Angel bullpen isn't exactly lighting the world on fire either. Scott Downs is helping shore things up, but with Fernando Rodney still prominently involved in the late innings, the Angels would be wise to add another reliable righty to the pen. However, as much buzz as there is going to be about closers like Heath Bell or K-Rod being available, the Angels would be making a mistake by demoting Jordan Walden from the closer role. He isn't an elite closer, but he's improving and it could set back his development to move him back into middle relief.
Jon Rauch = Rauch is the de facto closer in Toronto right now, so he can handle late inning pressure, but he also doesn't strike out a lot of guys, so he isn't exactly a dominant reliever, but he is very steady. What makes him more attractive is that he has a club option for next season, so if he impresses, the Halos could pick up that option and keep him in the setup role next year too.
Joel Hanrahan = The Angels probably shouldn't be spending big prospect packages on relievers, but Hanrahan might the exception. He has proven to be a potentially elite closer in Pittsburgh this year and has posted some eye-popping strikeout numbers in the past. However, he still has two arbitration years left, so the Pirates will want a lot in return. In fact, they may not even be willing to trade him as they supposedly spurned advances from the Rangers earlier this year.
Matt Capps = What's the one thing that has been killing the Angels? Walks from relievers. Capps may not have a high whiff rate, but he is pretty stingy with the free passes. Heck, he's only walked on batter this year (absurdly low even by his standards, but you see what I'm going for). Even though he's been a closer for the last three-plus seasons, he doesn't have enough of a reputation to object to being repurposed as a setup man. The Twins gave up a quality prospect for him last season, but now that he's a rental, his price should be greatly reduced.