If you are the kind of fan that can't get enough of their favorite Angel player, then Twitter sure is for you. Several of the Halo players are active Twitter users and the things they say, well, let's just say that they lie somewhere between insightful and inane. Let's take a look at what the Angels are tweeting this week!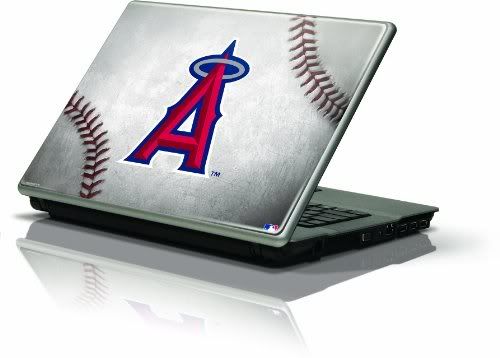 Torii Hunter is older and wiser – @toriihunter48 It felt good to be back on the field tonite. I think I better stop fighting those walls for a while. I lose that battle every time. Gr8 win!
I think Hunter qualifies as a slow learner if it took him 35 years to figure out that the wall always wins.
Mike Trout loves irony – @Trouty20 Fishing !
Does that technically make Trout a cannibal?
First round pick CJ Cron is already on Twitter – @CCron24 Almost to 500. Get me there people!
The ink on his contract isn't even dry and he is already whoring for followers. I have to say, the kid is a quick learner.
Michael Kohn doesn't like traffic – @MichaelKohn58 Only I'n LA is there traffic @ 1 I'n the afternoon.
Hey, Mike, how about you just be happy you're in LA and not Salt Lake?
…and finally, we save the best for last. Every week, we're going to play a little game called "What the hell is Angels prospect Chevez Clarke tweeting about?" If you don't follow Chevy… don't. He might be insane. His tweets consistently make no sense and always seem to be one sentence from the middle of a conversation, only he isn't talking to anyone. So, without further adieu, here are a few of Chevy's "unique observations."
@OfficialChevy It was packed like booty hair tonight
@OfficialChevy My cab driver cross eyed af.. I'm nervous then a….
Can someone please make sure that Chevy is taking his medication? And if he isn't prescribed any, take him to a doctor. NOW.