This is a very educational week in the world of Angel Tweets. Not only do we get to learn a bit more about everyone's favorite super prospect, but we get treated to the creation of a brand new word. Heck, even Chevy Clarke catches a little bit of the learning bug himself… sort of.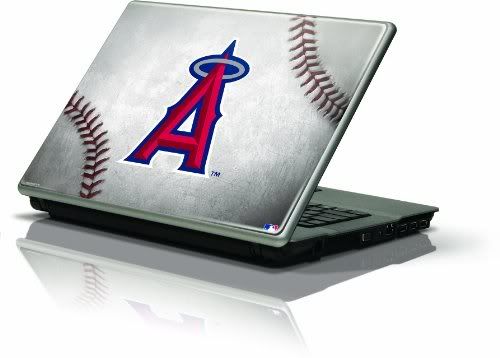 Mike Trout loves him some country music – @Trouty20 Country music on the way to the lake ! @cpettit815
Well, there it is, the first real weakness in Trout's make-up. C'mon, Mike, your from New Jersey. What are you doing listening to country music?
CJ Cron's career as a software developer takes an unpleasant turn – @CCron24 Just saw my app idea has already been created. Unreal #upset
Poor CJ. I hope his knee turns out to be OK since he no longer has a fallback career as an app developer to rely on.
Trevor Bell had a rough morning – @TrevBe22 I woke up pissed this morning because Rosie Huntington wasn't really next to me. Damn dreams!!!!!!
Imagine how much more pissed he is going to be when he realizes he is living in Utah.
Victor Rojas insults Oakland and coins a new term at the same time – @VictorRojas29 Coliseum in Oakland #dumptacular RT @SamuelGorski Least favorite ballpark Victor?
"Dumptacular." Well done, Victor. Well done.
…and finally, we end things with the world's worst Twittering athlete, Chevez "Chevy" Clarke.
@OfficialChevy I need to read more
Yes, Chevy, you do. In fact, I think you should spend all your free time reading instead of twittering. Maybe try that for a few months and you'll come back to Twitter and suddenly find yourself capable of composing something resembling a cogent thought.
@OfficialChevy Where have I been
Just when I think Chevy can't get any more helpess…