Twitter is a great social media tool, especially for athletes. It gives them a chance to interact with fans and show that they can be humble and gracious despite their fame. It also allows them to insinuate that they are about to fornicate with an inanimate object, so I guess there are some drawbacks too. Well, whatever your taste in tweets might be, the Angels have the entire spectrum covered this week.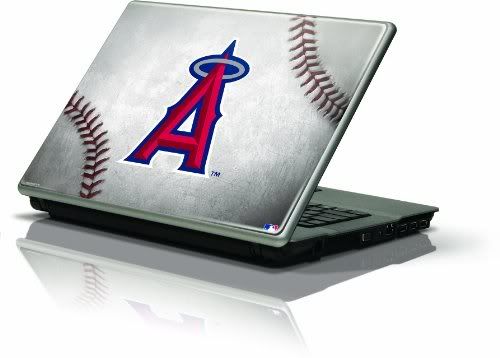 Mike Trout takes his demotion to Double-A in stride – @Trouty20 Back to little rock ! Had awesome experience up here in Anaheim thanks for everything !
He even gets sent back to the minors well. Does that make him a six-tool player? Seriously, this kid has no flaws. I'm pretty sure he could cure cancer if he felt like it.
Victor Rojas thanks the weather gods – @VictorRojas29 Still amazed that we went through Baltimore, Cleveland & Detroit at the end of July & never experienced a rain delay. #luck
Baseball announcers fear nothing more than lengthy weather delays.
CJ Cron has some very important things on his mind – @CCron24 Eagles will be very solid in #Madden
Sometimes you have to remember that these prospects are just out of college and high school, so a team's rating in Madden is actually a big deal to them still
Chris Pettit overshares – @cpettit815 About to get intimate with the foam roll for 10 minutes…
Be gentle, Chris. It is the foam roll's first time. And 10 minutes? Way to go, stud!
…and finally, we end things with the world's worst Twittering athlete, Chevez "Chevy" Clarke.
@OfficialChevy Great pitching pitching by B-Mac today… I went yard today… Hit a Homerun!!!!
This marks the first Chevy tweet that has actually made me smile. Chevy has a pathetic .561 OPS right now, so he needs to start producing otherwise he's going to just be another dumbass on Twitter and I will lose the anchor of my weekly feature. I may not like Chevy, but I need him.
@OfficialChevy Man I'm gettin really black!!!!!
On second thought, I hope he never gets another hit.