@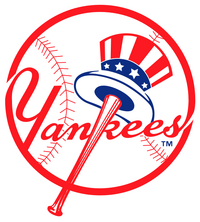 Los Angeles Angels of Anaheim (2-4) @ New York Yankees (3-3)
Pitching Probables: LAA – Ervin Santana (0-1, 7.94 ERA)  NYY Hiroki Kuroda (0-1, 6.44 ERA)

Game Info: 10:15 AM PT; TV – Fox Sports West; Radio – KLAA 830
[wayin]60863117-e0be-4ac3-bcd9-eba7f62e4290[/wayin]

So, it's time to panic right? Pujols isn't hitting. The starting pitchers are getting lit up like Christmas trees and the bullpen is an abject disaster. Better yet, now we get to visit the Yankees for their opening day. I have never been so distraught over an opening week in my life. But hey, all the pundits on TV seem to think it will be fine, so why should I worry? I'll tell you why. Because, despite all this, I think Mike Scioscia may have lost his mind. He seems hell bent on playing Bobby Abreu as much as he can and his decision making as it relates to the calls to the pen has been perplexing to say the least. Is it possible that Mike has started to decline as a manager? I certainly hope it's more a case of early season noodling to find the right core to work with, but I have my doubts.
BTW, what is up with this wack-a-doodle schedule? Is the MLB actively trying to make it so I can't watch games? Memo to Bud: some of us work for a living and can't be home at 10am to watch a game. How about a few night games . . .? I'm pretty sure we have lights now.