@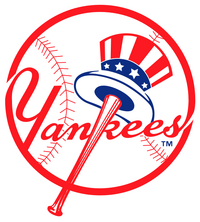 Los Angeles Angels of Anaheim (2-5) @ New York Yankees (4-3)
Pitching Probables: LAA – CJ Wilson (1-0, 1.29 ERA)  NYY Phil Hughes (0-1, 3.86 ERA)

Game Info: 10:05 AM PT; TV – Fox; Radio – KLAA 830
[wayin]19d28b56-aef7-4826-ae73-ecc62ed12132[/wayin]
It's way too early to say any game is a must win. In a 162 game season, the first month or so is really about figuring out your identity and settling into the grind. However, if you're a team that enters the year with World Series expectations, a slow start can lead to some measure of anxiety. The Angels are just such a team. I'm not sure if it's a case of believing their own hype or what, but clearly the Angels have not shown up for the season so far.
So what should they do? This is usually when Mike Scioscia starts tinkering with his line-up. Lord knows he's just itching to bat Bobby Abreu lead off or put Vernon Wells in front of Albert Pujols or some other crazy idea. My take is that he should just leave it alone. I would actually welcome a day where the order looks like what we all expected it to. Peter Bourjos should be playing every day in centerfield. Mark Trumbo and Kendrys Morales should both be in the line-up. Really, it' not rocket science.
So today, we get back to normal. We get back to winning and our fan level of concern drops back to its normal levels. Today is not a must win, but it is a "good idea to win" type of game.