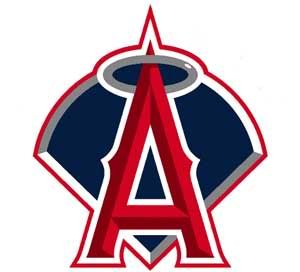 @

Los Angeles Angels of Anaheim (6-10) @ Tampa Bay Rays (9-7)
Pitching Probables: LAA – Ervin Santana (0-3, 6.75 ERA) TB — David Price (2-1, 4.20 ERA)

Game Info: 4:10PM PT; TV – FS-W; Radio – KLAA 830 AM
[wayin]6302184d-2d48-45bd-9523-f1d606c3f080[/wayin]
Well here we are again, back to square one where the Angels have to one again try to keep the ship from falling apart and get the ball rolling once again. Maybe things would be different if it weren't Santana on the mound, seeing as how he's been an absolute train wreck to start off the season I wouldn't be surprised to see the offense pressing too hard to get Santana all the run support he needs. Then again all the starters have been getting their heads back together so it wouldn't be too far of a stretch to imagine Santana would be pitching like his old self again, or at least get back on track to pitching like his old self.
The Angels still haven't gotten a win streak together, and it's going to be very tough to come out of Tampa Bay with a winning streak lined up, and with the way this team has been playing (especially this god forsaken bullpen) there's little chance the Angels will come out with a sweep. It's a painful realization knowing that we're all already scoreboard watching in the first month of the season, but the Angels need to win timely games so they can gain some ground on Texas.
The Angels have a tough task in facing the Rays and David Price, who hasn't been as sharp as he usually is which might give the Angels a chance to jump on him early and pull in some big runs for Santana. However, it does go both ways since Tropicana is a hitters park, and Santana has been extremely prone to the homerun ball as of late. Look for the Angels to bust out of their power funk they've been in as of late, especially with Albert Pujols. This is the best chance he has to hit his first homerun as an Angel, it might not come tonight, but it will definitely come this series.
Scratch that, it's totally coming tonight