Today's Angels game taught us one thing and one thing only… the sun is a total jerk.
Don't believe me? Just watch this video. (By the way, thanks for disabling video embedding MLBAM, you are also jerks, but we knew this already)
I mean, just ridiculous, especially since the Halos were the home team and should've been more accustomed to fielding flyballs in the midday California sun. The jerky, jerky sun.
OK, maybe the Angels lineup reverting back into Hatcher-era productivity didn't help. Nor did C.J. Wilson failing to follow his own Twitter hashtag of #throwstrikes. But really, it was all the sun's fault because the stupid, dumb, stupid sun made the Angels drop so many easy outs. Outs that they can't afford to give away.
BUt you know what? Albert Pujols hit another home run, so this game was a wash.
Game Notes

I don't know if Pujols homering two days in a row actually means anything since he hasn't really done anything else good in the two games, but at least there is a bit more hope of him snapping out of his funk.
You know who is not in a funk? Mark Trumbo. He is the opposite of funky. While Chris Sale was baffling the rest of the Angels lineup, not like that's hard, the Trumbomber quietly collected four hits, three off of Sale, and even added a stolen base for good measure. He is going to come back to earth before long, but with how locked in he is right now, I don't think it is going to be a long fall back down to where he will settle in. Oh, and having him hit fourth in the lineup looks pretty nice, if you ask me.
We might have to stop making fun of Vernon Wells for awhile. Not only is he kind of starting to hit, but he was the only outfielder who actually got the ball today, highlighted by that spectacular leaping catch to steal a home run.
Halo A-Hole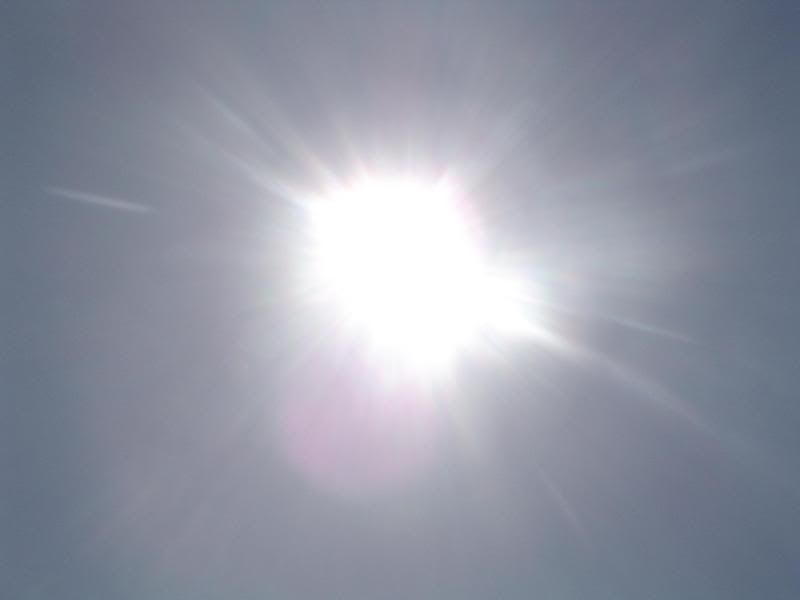 Just look at the sun. What a big fat Jerky McJerkface.