One way or another, Angels fans were going to take a step off the ledge following today's game. But instead of stepping forward to a big plat-induced demise as I am sure many distraught followers expected, they got to calmly and cooly step backwards, off the ledge and onto stable ground. Sweet, sweet stable ground.
Naturally., it was Jered Weaver stepping in to save the day. That certainly wasn't a safe assumption going into the game seeing as how he was returning from a bout of tendinitis that just so happened to coincide with him being Charlie Brown-ed. For all we knew, he was going to come out throwing 85 MPH and get hammered.
Turns out not so much. Weaver quickly quieted those doubts and saved me a few Tums by deciding to start the game by striking out anyone and everyone. Like a good ace, he never let his foot off the gas pedal after that, which was good because the Angel lineup spent most of the game trying to figure out how to start the engine. Meanwhile, we fans were left teetering on the aforementioned ledge, at least up until the lineup finally figured out they they are allowed to get a hit with a runner in scoring position. Alas, they finally did and without even realizing it, we all had our feet back on the ground and not in the smashed into a bloody puddle manner that many had been expecting.
Which is nice.
Game Notes
— Remember all those articles about Torii "blossoming" in the two-hole. Now that he had a big game in the four-hole, does that mean we are going to get flooded by articles about him thriving in that spot now too? Because if we, I'll go ahead and pass on that.
— Mark Trumbo and Vernon Wells in the same game? No thank you, sir. I still don't know who came out looking better though. Trumbo did eventually cash in an RBI, but he also struck out in a big spot early in the game whereas Wells only grounded out one batter later. Maybe, and here's a crazy idea, instead of picking from the lesser of two evils, why not go with secret option C and give Peter Bourjos a go just to see if they can't catch some lightning in a bottle with him?
— Nick FREAKING Maronde. End of transmission.
Halo Hero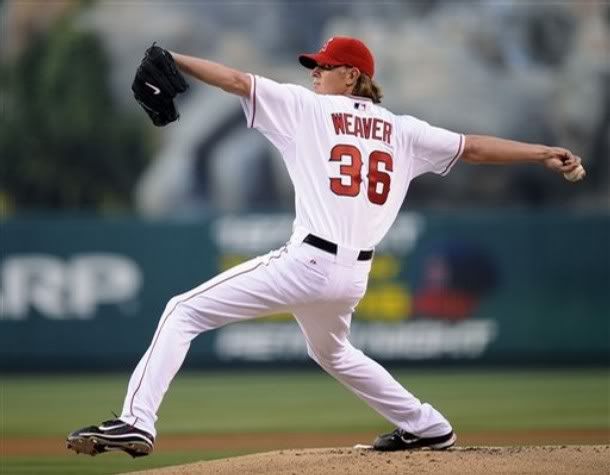 Honestly, he might be the hero of the season at this point because losing this pitchers' duel would've been a crushing blow.