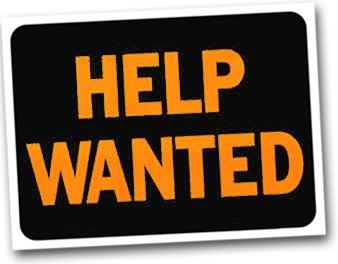 The beginning of Angels spring training is literally days away. That means we all finally get to come out of baseball hibernation, ignore our families, neglect our jobs and commit ourselves whole-heartedly to what is sure to be one of the most memorable Angels baseball seasons in history.
It also means that this is the time of year that I, Garrett Wilson the Editor-in-Chief/Supreme Overlord of MonkeyWithaHalo.com, roll out the next phase in my plan to dominate the Halo blogosphere. To accomplish this daunting task though, I will need a little help from you, dear reader. I'm looking for new talented writers to join the MWAH staff. The only requirements are that you be an actual factual devoted Angel fan and are capable of forming complete sentences. I set the bar pretty low. Beyond that, it is up to you.
Want to write satirical/humor pieces about the Angels? Apply now!
Want to craft hard-hitting, well-researched analytical pieces? Send me your writing samples!
Want to just give your personal opinion on the Halos in a creative and unique way? Come work for me!
Want to get your feet wet as an Angels prospect aficionado? We've got a position for you! (Seriously, if you live in near one of the Angels' farm teams, I'd love to have regular coverage of them.)
Want to provide game preview and recap coverage? For the love of God, send me an application and save me from that tedious hell!!!
Want to make a name for yourself by creating funny or interesting Angels-related art/photos/videos? That would be totally awesome because I suck at that!
If you can do any of the above things or anything not listed as long as it is Angels-centric, I want to hear from you. Just send your info to monkeywithahalo@gmail.com. All I need from you is:
Your name (obviously).
This goes without saying, but you need to be an Angels fan.
Some writing samples (should be related to the Angels or baseball in general). THIS IS A MUST. I can't hire you if you don't show me some work first. If you already have a portfolio, great! If not, just get to work now and send me something when you are done, not before. Also, please proofread first. I know I suck at proofreading, but just do as I say and not as I do, OK?
A brief description of the kind of content you would like to provide. (HINT: "I dunno, Angels stuff" is not a valid answer).
The frequency and schedule on which you can contribute. Daily, weekly, monthly, whatever, I just need to be able to plan.
As for what I can offer you let's start with a built-in audience of Angels fans. Trust me, it is a heck of a lot better than trying to build your own from scratch. In addition to that, your contributions will also be given a chance to have your work featured in the Yardbarker and Bloguin networks and (if you are insanely talented and lucky) on the front page of FoxSports.com. You will also get a healthy dose of my eternal gratitude, because I can't actually pay you… not right now at least.
So, please, send your application as soon as possible as I would like to start getting everyone set up before the start of the regular season. Send all info to monkeywithahalo@gmail.com.