Holy Cow!! When games like tonight happen, the fan in me can't help but get swept up in the moment. There was absolutely no reason for the Angels to win tonight. Down by 7 runs to maybe the best pitcher in the American League following a night when they couldn't manufacture squat. Most nights it's time to empty the bench and call it a night. But an inning later the Halos stromed back and when Trumbo blasted the three run homer, you sensed the Angels were destined to win. It's easy to fall into traps like, "this is the biggest win of the year", but it might just be.
Game Notes
— Mike Trout was freakin' awesome tonight. 4 for 4 with another walk to be on base 5 times. Any doubt he was going to be a monster his sophomore year is over. Just wait till he actually gets really hot
— Albert Pujols was also a huge clutch hitter. His typing hit in the eighth picked the Angels up after they had surrendered the lead. Albert knows the sense of the moment and is starting to deliver more often in these situations. This has to happen since the other big bat, Josh Hamilton was once again shut out on the offensive end. Banging on Josh is getting cliche so I'm gonna give him the night off.
— The bullpen was nails againt tonight. With Tommy Hanson delivering a steaming pile of a game early on, the bullpen went out and just shut down the Mariners. Garrett Richards, Dane De La Rosa, Scott Downs and Kevin Jepsen just kept at it and kept getting outs. Then when the Angels took the lead Ernesto Frieri shut the damn door. Frieri has reitred his last 22 hitters in a row. since this appears to be the pen as consituted for the rest of the season, these guys have to continue to produce and tonight they did.
Halo Hero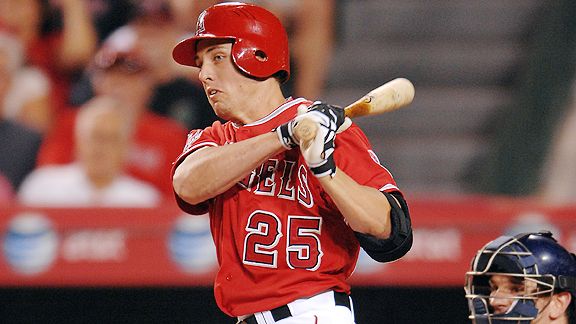 There was a ton of talk this year about how Peter Bourjos was not the kind of player who could hit enough to justify playing everyday. But tonight should shut up all the haters. Peter was everywhere tonight. His home run started the come back for real and his other two hits ended up with typing runs in the late innings. Peter has always been good defensively but its his bat that's for real this year. With him back in the line-up the Angels make sense. Way to go Speedy Petey!!