Another sweep at home at the hands of an AL West foe seemed like a looming disaster for the Angels, but they managed to battle back and salvage some pride and keep their record in the realm of respectability. Now if they could just find a way to do that without going to extra innings, that would be great. This last week has led to me racking up a pretty big sleep deficit.
Run Expectancy Rundown

Everyone had been giving Albert Pujols about not coming through in the clutch lately, but he should have quieted those voices for a little bit with this game. Mike Trout probably deserves a little bit more love for being able to go first to third in the ninth inning to make it possible for Howie Kendrick to drive him in on that inevitable near-GIDP. Oh, and Chris Iannetta did some good stuff, if I recall correctly. On a sadder note, David Freese just can't buy a break. He actually hit the ball quite sharply in several at-bats but always hit it right at someone. He might be ready to turn the corner, but the poor guy needs to see some balls fall just to give him some confidence.

There was a point in extras where the broadcast pontificated about pitching around Yoenis Cespedes, but with the night he had, pitching to him was always the right decision. Brandon Moss, however, had another big hit and Jed Lowrie haunted the Angels like he did all series.
Starting Pitcher Scores

Tyler Skaggs was not sharp in this one, but he also didn't get hit hard. Really, he just made the one mistake to Moss. If he had gotten him that inning, his line actually would've been pretty good and we all could have gone to be much earlier.
Bullpen Battle

There were some scary moments along the way, but the Angels bullpen really stepped allowing just one seeing-eye double, one walk and one intentional walk. Really though, they all looked very good, especially Michael Kohn who is quietly threatening to be reliable. Yoslan Herrera probably shouldn't be a thing, but he got the job done in this one. As for the A's they just couldn't put the Halos away and I have to think that they were a bit encumbered by having a tired relief corps from the night before, so Melvin couldn't match-up quite the way he wanted to.
Game Flow

The Halos ever briefly held an edge in the early goings, but the A's answered right back  and quickly drove the Angels down into a deep dark place. Even after they chipped away at the lead, their win expectancy didn't go up all that much. It was a back and forth at 50% right up until the moment Iannetta just barely snuck that ball over Kitten Face's glove.
Halo Hero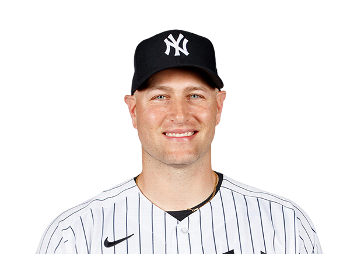 How could it go to anyone else?