The Angels lose another one-run game and are now 2-7 in such games this year. That's an unsustainable mark, but that doesn't make the way they lost this one any less painful. This team just can't catch a break this season, but in this game, they literally couldn't catch.
Run Expectancy Rundown

Naturally, Chris Iannetta was the big offensive contributor, just to rub it in for how much his defense really cost the Halos the game. David Freese, of all people, was the only other Angel on the positive side of the axis. Meanwhile, Ian Stewart just struck out again.

Teixeira was, of course, the killer. That totally makes up for the Yankees signing him and not getting to draft Mike Trout, I'm sure.
Starting Pitcher Scores

A terrific outing for Garrett Richards who is looking better and better with each start. His only real mistake was throwing that one fastball down the middle to Teixeira. That's an egregious mistake, but one that can be forgiven. As for Masahiro Tanaka, that splitter just isn't fair.
Bullpen Battle

It's the story of the Angels season in on chart. Michael Kohn got his first real big test as a late-inning contributor and he choked, not hard, but he still choked. Nick Maronde didn't do much to secure his roster spot, but it wasn't entirely his fault.
Game Flow

The best the Angels could do was get this one to 70%, so let's not act like they had it in the bag before Iannetta forgot how to catch. Still, you hate to see a winnable game slip away.
Halo A-Hole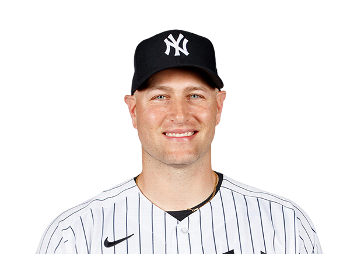 The wild pitch, I understand. That was a tough one. The dropped foul tip, I can live with. I'm not happy about it, but I get it. But the fastball down the middle that went completely through you? How does that happen? You are a catcher. Catch the ball.