VS.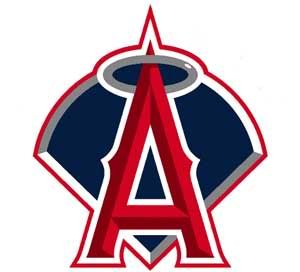 Counting down to the Angels' game against the Indians expecting big things from Ervin Santana.

Cleveland Indians (9-11) @ Los Angeles Angels of Anaheim (11-11)

Game Starters: CLE – Jake Westbrook (0-2, 5.82 ERA)  LAA – Ervin Santana (1-2, 4.73 ERA)
Game Info: 4:05 PM PT TV-Fox Sports West; Radio-ESPN Radio, KLAA 830 AM, KWKW 1330 AM
5. Who is the hottest hitter in Anaheim?  No, not Kendry Morales.  Try again.  Actually just give up because it will probably take an hour before you correctly guess Brandon Wood who now has six hits in his last eight at-bats and a four-game hitting streak.
4. Is it too much to ask for the Angels to not get destroyed by Austin Kearns?  Need I remind you that this guy was on the verge of being out of baseball before the Indians pulled him off the scrap heap?  Seriously, somebody get the guy out already.
3. Now that Brandon Wood is getting his season on track, it is time to direct our efforts (and animosity?) towards Mike Napoli who actually now has a worse offensive line than Wood.  I had been giving Naps a pass because he needed to get some regular playing time to get himself locked in, but that patience has now run out since he has seven consecutive games under his belt.  Don't make me start lobbying for Ryan Budde to play, Mike.
2. The Angels have only so much room for struggling inconsistent starters.  Joe Saunders clearly has that role locked up, so it is time for Ervin Santana to get his act together.  We have seen flashes from him all season long, so we know it is possible.  I have a hunch that he is going to make his big breakthrough tonight and dominate the Indians to secure a series win for the Halos.
1. Why is this game starting at 4:05?  Seriously, someone tell me because I really don't know.  The Angels and Indians are both off tomorrow, so it isn't for travel purposes.  The game isn't nationally televised.  It isn't a special event or holiday that I know of, so what gives with the odd start time?