As 2010 comes to an end, we are contractually obligated by Father Time to take a look back at the year that was for the Angels… even if we would prefer not to. To try and keep things positive, lets keep this trip down memory lane confined strictly to the top 10 highlights for the Angels in 2010.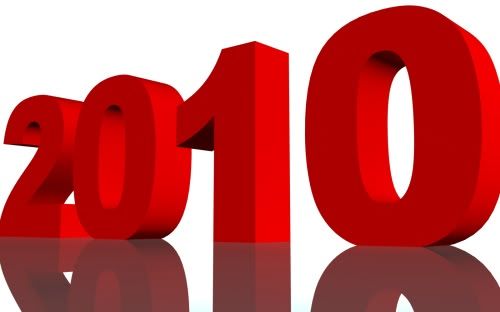 2010 wasn't the Angels' year, but that doesn't mean we can't try and remember it fondly.

The Grand Opening of Matsuiland. Oh how bright a start the Angels got off to in the 2010 season. Hideki Matsui won over fans in a hurry by having a huge first game of the season by leading the Angels to victory with a clutch homer and a go-ahead base hit. Some ambitious fans even tried to capitalize on the heroics by deeming the right field stands as Matsuiland, an idea that took hold for awhile. For at least a few weeks, it seemed the Angels had landed a fantastic free agent addition that would help them remain atop the AL West. None of that lasted, but this particular moment felt pretty good.
Peter Bourjos arrives. With the season fading fast, the Halos got a big kick in the pants via the arrival of Peter Bourjos. Not only did Bourjos arrive ahead of schedule, but he gave the team a much needed injection of excitement with his stellar defensive play in center field. Though his bat never caught up with his glove, Bourjos certainly seems to have a rather bright future, so bright in fact that Torii Hunter was even willing to move to right field to make way for him.
Justice for Adenhart. This is a highlight for me, albeit a depressing one. The drunken jerk that drove his car into the car carrying Adenhart and three others, killing Nick and two of the passengers, finally got his day in court where he was easily found guilty and subsequently sentenced to life in prison. This does nothing to bring back any of the deceased, but at least seeing their killer properly punished might at least give them a sense of justice and closure.
The Angels play host to the All-Star Game. The All-Star Game featured fewer Angels than anticipated and the AL ended up losing, but at least the festivities were well received. Arte Moreno and the City of Anaheim even managed to put their differences aside to host a great event.
Joel Pineiro wasn't a fluke. This ranks higher than it should for most, but for me, it gets an extra bump because I so harshly condemned the signing. I thought Pineiro was a one-year fluke and would fall apart away from the tutelage of Dave Duncan. It turns out I couldn't have been more wrong. Pineiro was one of the steadiest performers early on in the season when the Halos were really faltering. If not for a mid-season oblique injury, Pineiro would have received a lot more attention as one of the best free agent bargains of the off-season.
Reagins finally gets Haren. You have to give it to Tony Reagins, when he really wants a player, he really goes after him. Reagins had been trying to pry Dan Haren loose from the Diamondbacks since 2009 and finally got his man just before the 2010 trade deadline. Not only did Reagins land Haren, but he managed to do it in what almost everyone considered to be a true heist of a trade. Now, the Angels are well-positioned to have a strong top of the rotation for the next several years without giving up much of their farm system in the process.
Jered Weaver wins the strikeout title. The strikeout title alone is a great accomplishment for Weaver, but what makes it such a great highlight is what it represented for the Angels' burgeouning ace. Leading the majors in strikeouts (albeit, just barely) signified Weaver's arrival as one of the top pitchers in baseball and a legitimate ace to lead the Angel staff. Making it even better is that John Lackey, the previous de facto ace, pretty much fell on his face after fleeing to Boston.
Goodbye, Gary Matthews! Finally, the long nightmare is starting to come to an end. Arguably the worst free agent signing ever by the Angels, Matthews was finally kicked to the curb after three horr-awful seasons where he not only played terribly, but somehow figured out a way to complain about not getting more playing time in the process. Granted, the Halos are still paying him through the end of this season, but at least we don't have to look at the walking incarnation of disappointment anymore.
At least the Rangers didn't win the World Series. Seriously, that's all I've got for this one. I never liked the Rangers, but now I hate that pack of arrogant asses. Seeing them in the World Series was excruciating, so I don't know if I could've handled them winning the whole damn thing.
Hank Conger and Mike Trout tear up the Future. Yes, the best highlight of the season for me didn't even actually include any "real" Angels. That should pretty much sum up what a rough season the Halos had, but at least we got a glimpse of a potentially very bright future. Hank Conger and Mike Trout appeared in the MLB Futures Game and put on a real display of their talents, with Conger taking home the MVP award for the game. Trout may not have won an award in that game, but his stellar minor league season garnered him plenty of accolades as he ascended to the top of almost every prospect list in the free world.