@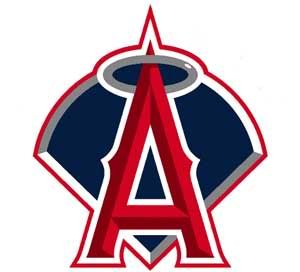 Washington Nationals (40-40) @ Los Angeles Angels of Anaheim (41-40)
Pitching Probables: WAS – Jordan Zimmerman (5-6, 2.85 ERA)  LAA – Dan Haren (7-5, 3.05 ERA)
Game Info: 4:05 PM PT; TV – Fox Sports West; Radio – KLAA 830 AM
Three for the sweep, because I suck at rhyming. There gonna be a showdown at high noon in Anaheim today, with a possible first place contention in the near future for the Halos. This series has been all about offense, offense, and even more offense. However, if there's ever been a formula for a pitchers duel it's the matchup the baseball gods have sealed for today. It may not be as epic as the Weaver v Kershaw matchup, but it's still going to scoot your butts to the edge of your seat and send your fingernails a first class ticket straight to your mouth.
I didn't get to watch the game last night, but it was fairly obvious the Angels were just trying to get in their monthly routing in order. After I took the time to watch the highlights I realized that may not be a monthly occurrence anymore, we may be seeing the offense pull high-grade performances from now on. Everything in this offense is starting to come together, Wells is finally getting his power stroke back and is displaying great consistency at the plate. Aybar's been perfect for the Angels, a firestarter at the top of the order who can knock in as many runs as he can score. He's been displaying surprising pop as of late, which fits perfectly with his high level of clutchness. It's a crying shame he won't be seeing any action in the All-Star game this year, unless he ends up being traded to the Yankees or Red Sox before the break. That's pretty much the only way any deserving Angel is going to find their way on the All-Star team, unless your name is Jered Weaver or Torii Hunter.
Monkey See Monkey Do: Expect to see Vernon Wells power stroke feast today. Jordan Zimmerman has been displaying extreme consistency, posting 10 consecutive quality starts without recording a loss. A great streak no doubt, but a streak that has to come to an end eventually. Correct me if I'm wrong, but don't most long prosperous streaks come to an ugly end? I can't think of an uglier end then succumbing to Vernon Wells thriving power bat, besides falling to Jeff Mathis' "power" bat. I'm not expecting every single Angel to eat up Zimmerman, but the players that have been hot are going to stay hot tonight, namely Aybar and Wells. The other players may or may not struggle against Zimmerman, but those two players are going make quite a ruckus at the plate today.
Monkey See Monkey Don't: Don't expect Dan Haren to let his past couple rocky starts get to him on the mound today. Danny Boy has plenty of experience against the NL, which is great for him and this team. He has plenty of previous experience against the Nat's, holding a 2-2 with a 3.10 ERA and 21 K's against them. But that experience goes both ways, the Nat's know what to expect from Haren and how to counter whatever he brings to the mound. Hopefully he'll be able to use his long hiatus against the NL to his favor and bring this team a much needed homestand sweep.
The Monkey's Bananas Prediction of the Game: Wells is going to be playing on Aybar's success at the plate today, bring him in to score twice in consecutive AB's. That's 2 RS for Aybar, giving Wells another 2 RBI to add to his quickly rising totals.