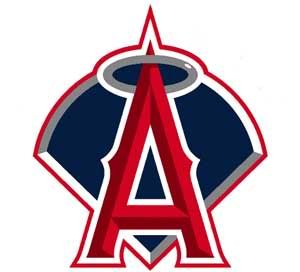 @
Los Angeles Angels of Anaheim (58-49) @ Detroit Tigers (56-50)
Pitching Probables: LAA – Dan Haren (10-6, 3.01 ERA) DET – Jacob Turner (0-0, 0.00 ERA)
Game Info: 1:10 PM PT; TV – Fox; Radio – KLAA 830 AM
I think we are all looking ahead of this one to the match-up on Sunday. Where Weaver v. Verlander is a titanic pitching duel between two Cy Young Candidates, this game feels a bit like the undercard of a heavyweight title fight. For the Angels it can also spell doom. All the ingredients are here. The players have admitted they are looking forward to Sunday, the pitcher they are facing is supposed to be a stud and is making his MLB debut, and Dan Haren is on the mound which usually means the Halo offense goes to sleep. Hold on tight kids, this one might get bumpy.
Monkey See, Monkey Do Expect Haren to bring his "A" game. There is a lot for him to prove and a lot on the line for the team. Haren is still trying to shake the perception that he can't pitch in the second half and the game is nationally televised. Say what you will about ballplayers treating every game the same, but I have to think when the TV cameras are on it pumps the adrenaline a little faster. Haren also wants to show that he is no second fiddle even if we all know he is the Paul to Weaver's John in this Beatle-esque relationship. (Which would make Santana the George and Pineiro the Ringo if you are playing at home).
Monkey See, Monkey Don't Expect the offense to sputter for a bit. Rookies who the Angels have never seen tend to start well and usually keep the Angel line-up under control. I think this is a big game for Vernon Wells to get back on track after a bit of a slow post all-star break. With Mark Trumbo tearing the cover off the ball, Wells needs to keep pace and start hitting dingers again. It might also be a good idea if the Angels starting put men in motion again when they get the chance.
The Monkey's Bananas Prediction of the Day This one has the feel of a low scoring pitcher's duel. Something in 2-1 or 3-2 range. Turner will have some butterflies but is supposed to have #1 stuff. I think Dan will mow them down and go for the complete game to set up a "can you top this" scenario for Weaver heading into Sunday.