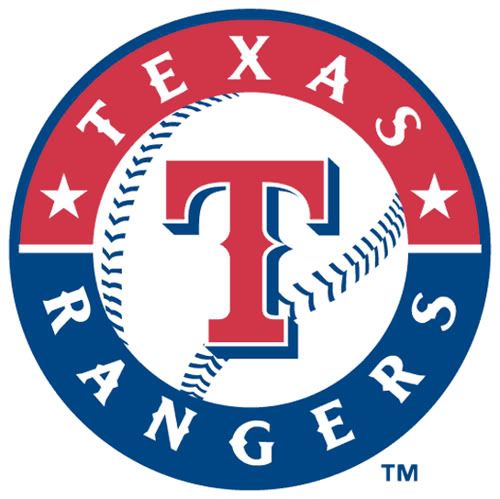 The start of the most anticipated LA Angels regular season literally ever is right around the corner. I'm excited. You're excited. We are all excited. You know who isn't excited? The rest of the AL West. The other teams in the division all have their own hopes and expectations going into this season, but I like to think that they are all at least slightly anxious about the prospect of facing Albert Pujols all season long.
Since the Angels have to go through these teams in their quest to get back to the playoffs and win a championship, it is probably a good idea to see what their foes were up to this off-season while the Angels were busy having the greatest off-season ever.
A quick sidebar, please be aware that if you are a Ranger fan that stumbles across this post, this post is being written from the perspective of an Angel fan. So save your complaints about this being "biased" because, well, I am biased. Get over it.
The following fulfills my contractual obligation to say something nice about the Texas Rangers… umm, let me think. Hold on… Give me a minute… OK, let's try this… The state of Texas has no state income tax. Neither does Washington state, where I live, and I can tell you no state income tax is pretty sweet. But seriously, folks. The Rangers actually scare me. After not making the post-season for a decade, they seem to have figured it out. Their front office just does everything right. I mean, there is a reason Jerry Dipoto raided their front office for Scott Servais and others. Their farm system is bursting with talent. They stopped overspending on free agents (though the Darvish signing was risky) and have constructed a roster that has very few weaknesses on top of being pretty young. And like the Angels, they have a fat new TV deal, so their money isn't going to dry up anytime soon. In other words, they aren't going to fade away again anytime soon. Which is scary and annoying, mostly annoying.
I'm not trying to troll Ranger fans but… regression to the mean is not going to be your friend this season. When I look at the 2012 Rangers, they remind me a lot of the 2010 Angels. That team was coming off a 97-win year and a 2009 ALCS appearance, but they did that on the strength of a lot of guys having career years at the same time (Aybar, Rivera, Figgins, Morales, etc.). But then career norms caught up with the 2010 Angels in a big bad way as several guys fell apart and the injury bug bit hard, leading to a very disappointing 80-win season. I don't think Texas will fall down that far, but they are relying on a lot of guys to repeat career years or replace guys who had career years. Can Mike Napoli hit that well again? Probably not. Can Yu Darvish replace all of C.J. Wilson? Maybe, maybe not. Can Neftali Feliz produce like Alexi Ogando? Who knows. Can Joe Nathan be as effective as Feliz was as closer? Far from a guarantee. Will Matt Harrison and Derek Holland continue to develop? They sure hope so. Can Hamilton, Cruz, Beltre and other injury-prone Rangers avoid major injury? These are all big, big question marks and unless the Rangers get positive answers to all of them, I have a hard time seeing them winning 96 games.
Don't tell anyone, but I secretly like… David Murphy. The Rangers always seem like they are trying to replace him or reduce his role, but he never complains about it and just does his job, putting up solid numbers every year. Plus he is one of those guys that feels like he has been in the league for 12 years, yet he somehow isn't a free agent until after next season. I've always had a soft spot for those types.
Tell everyone, I not-so-secretly hate… Ian Kinsler. Do I really even need to explain why? Ever since the infamous "get the f@#& off our field" incident, Kinsler has been the face of the brash, upstart Rangers, for me anyway. The guy just seems like a punk, the kind of guy you probably love to have on your team but hate if he isn't. But you know what's worst about him? He's really freaking good. Nothing drives me crazier than a hate-able player actually being kind of awesome. Also, I have a hunch he is behind the Rangers' "nefarious" scheme to always wear their red alternate uniforms when they play the Angels. I can't prove this, but it feels like something Kinsler would do.
Vegas has their season win over/under at 91 wins, I'll take the… under. OK, I fully admit that the Rangers are probably a 93-win team, but I'm anticipating an 89-win season from them. As I said above, they are due for some regression which should bring them down to 93-win range. However, I kind of just have a hunch that they are due for some bad luck and maybe some clubhouse chemistry issues. Josh Hamilton's off-season sobriety slip up seems like it could be a distraction, as could the impending free agency of Hamilton and Mike Napoli (and to a lesser extent Mike Adams and Colby Lewis). Also, despite making two straight World Series, I'm pretty sure Ron Washington isn't a good manager (to wit, he ordered an intentional walk in a spring training game yesterday). That hasn't been a problem in the past because the Texas roster has been pretty easy to handle, but now that he has a lot of moving part in the rotation and bullpen and a few guys to keep happy in the lineup, he is going to have to make a lot of tough decisions.
They are a threat to the Angels because… the obviously scary thing about them is that they are the only other contender in the AL West. But what truly makes me worry about them even with my little spiel on regression to the mean up above is that they run so deep. They have so much talent on the offensive side that they will still be a top lineup in the AL even if a few guys drop off a bit. On the pitching side, they have a lot question marks, but they also have a lot of options. If Feliz fails, they can just call on Ogando. If that doesn't work, give Scott Feldman a shot. In case of emergency, call up top prospect Martin Perez. If all else fails, they have such a rich farm system, they can make a big trade to solve their problems. Really, it almost isn't fair. So while I can sit here and hope that they regress, the reality is that they are probably not going to regress very far because they have so many options they can turn to in various areas if things start going sideways on them. The AL West is most definitely going to be a dogfight this season.